From small speciality to

Extra-Large industrial motors, we repair them all.
Brandon & Clark has over 70 years of experience in sales, service and repair of all types of electric motors. From small specialty motors to large industrial motors, our repair and service capabilities include low (230/460v), medium (2300/4160v), and high (13,800v) voltage motors up to 10,000 HP.
Rewind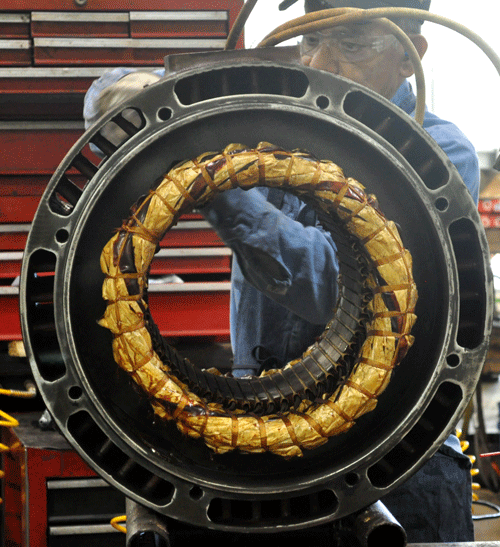 Brandon and Clark, Inc. rewinds all its motors with Class H insulated copper wire and we utilize our 96″ VPI system to apply epoxy based electrical varnish to help protect the integrity of the motor's windings. VFD/Inverter duty spike resistant wire is used on all random wound motor rewinds.
Field Service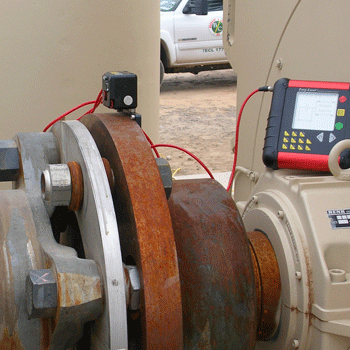 We offer electrical motor in field services including: vibration analysis, motor/load laser alignment, PdMA and dry ice motor cleaning.
Facility
Our in-house machine and fabrication shop includes a vertical mill and engine lathe that can handle up to a 54″ swing. We have 50 tons of hoisting capabilities and dynamic balancing capabilities up to 15,000 lbs. Many of our locations are equipped with a separate clean, climate controlled winding facility that helps to insure our windings are of the highest quality.
Sales

Brandon and Clark is a distributor for Toshiba, US Emerson Motors, TECO Westinghouse, Siemens and many others.

EASA Member

Brandon and Clark, Inc has been an EASA member since 1953.

Testing Procedures

All motors in our facility undergo a range of testing procedures to ensure the best repair possible.
70 Years of Motor Repair Experience
Electric motor repair is at the core of who Brandon and Clark is.  We have equipped our facility with the tooling necessary to handle almost anything that comes into the shop. With confidence, we can say that your motor will be repaired timely and properly. Our repair, service and testing capabilities include: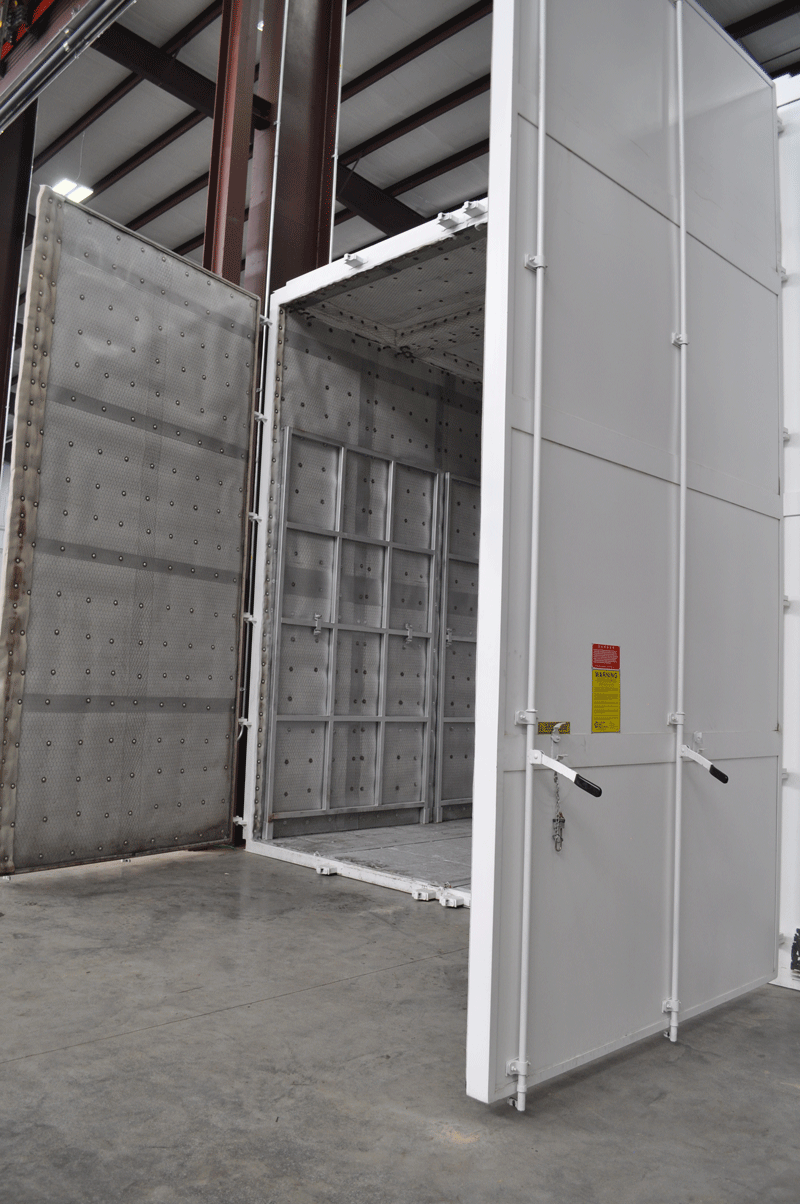 Rewind – Recondition – Redesign
Replace shaft in motors
Full service in house machine shop
In house welding and fabrication
Install RTD
Replace bearings
VPI windings
Vibration analysis
Vertical hollow shafts
Vertical solid shafts
Synchronous motors
Motor balancing
Full field service capabilities
Motor and load laser alignment
Zonic® vibration fingerprinting
Failure analysis
Critical motor storage
Motor management
Controlled pyrolysis oven
Efficiency Analysis
NEMA motors
Dry ice motor cleaning
Baker Hi-Pot testing
Phenix testing that includes infrared thermography
Megger testing
PDMA testing & trending