Service, Repair, Design and Custom Manufacturing of Transformers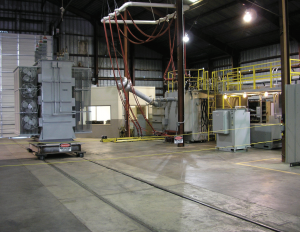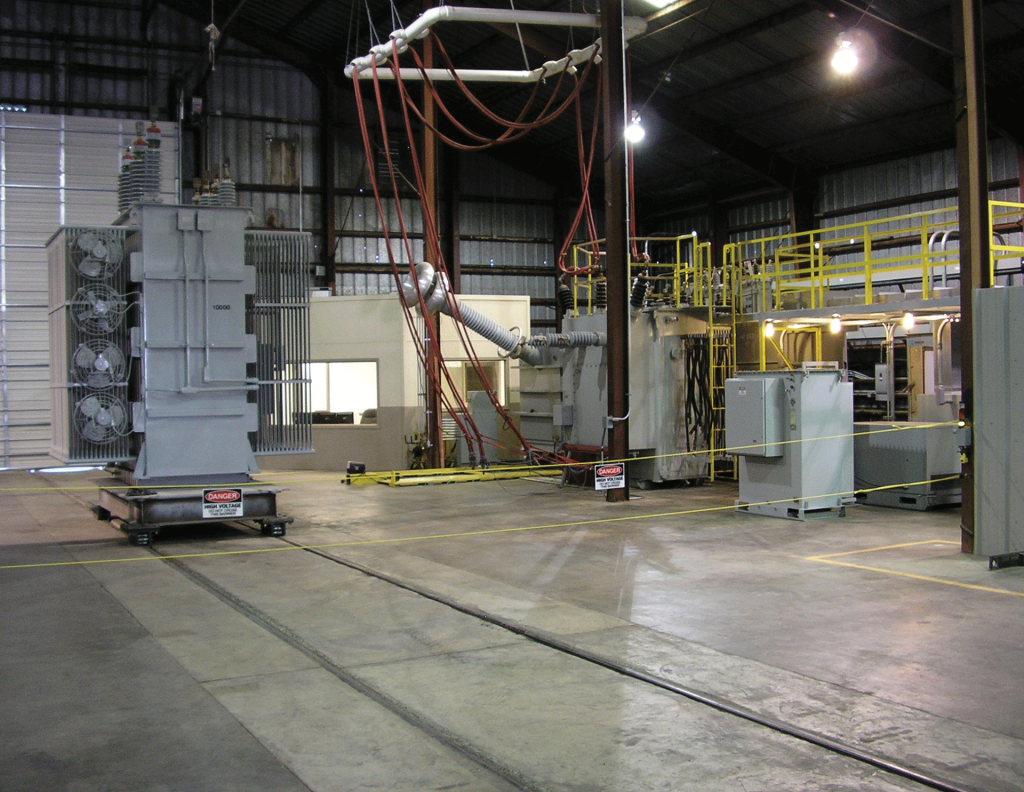 Service, Repair, Design and Custom Manufacturing of Transformers
Serving All Transformers Types
Custom Transformer Manufacturing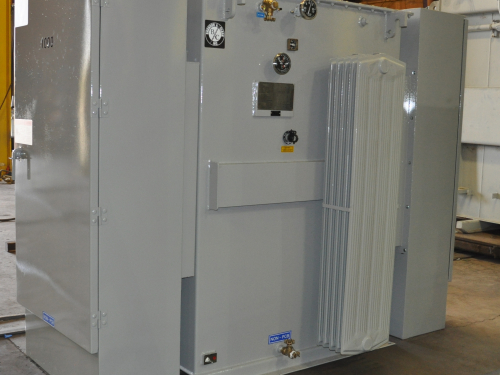 Benefits
Brandon and Clark's custom transformers offer superior lead time along with the advantage of being a tailored-made solution to match your specifications. Custom manufacturing can save time and money ensuring that your unit is a direct drop-in replacement preventing unnecessary modifications to your facility.
Types of Transformers we can Manufacture
Padmount
Dry type
Secondary station class (Throat to Throat)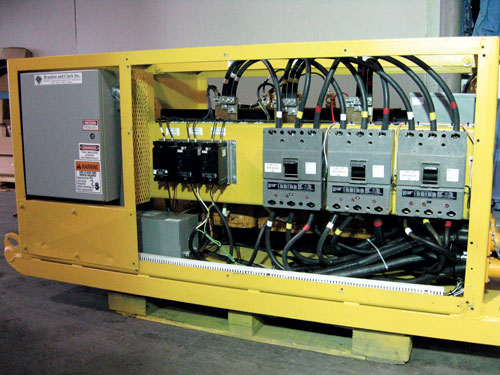 Quality Repair Process
All dry type transformer repairs are performed with class H high temperature materials including coils that have undergone the VPI process. Vacuum pressure impregnation or "VPI" provides a superior insulation system.  VPI-ing will pull out the microscopic air bubbles in the varnish coating, which is responsible for damaging corona discharge that can significantly degrade the life of the transformer. It is not enough to "dip and bake" the coils, it must be VPI-ed to provide a reliable insulation system.
Repair Saves Time and Money
Choosing to repair your dry type transformer can significantly save you time and money as compared to purchasing a new unit by reusing as much of the original materials as possible. Repairing also ensures that the unit will fit in its original location without concern about changing connection points or its surrounding environment, avoiding costly modification efforts.
Capabilities
Changing primary and secondary voltages
KVA
K-factor rating
Converting designs to copper conductor material
Install cooling fans
Custom spare manufacturing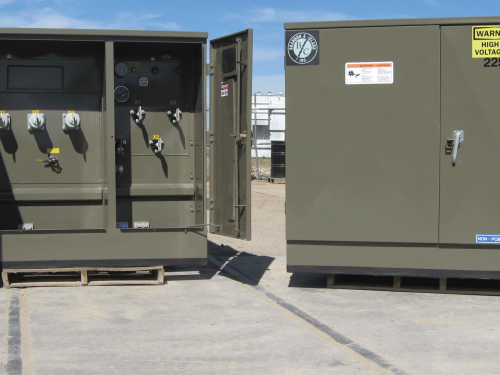 Brandon and Clark provides a wide range of services for padmount transformers. 
Capabilities
Repair
Recondition and rewind 35-kV class 200-kV BIL
Conversions : voltages, KVA, physical configuration
Custom manufacturing
Failure analysis
Drain valve relocation
Cooling fan additions
Installation of oil sampling kits
On-site services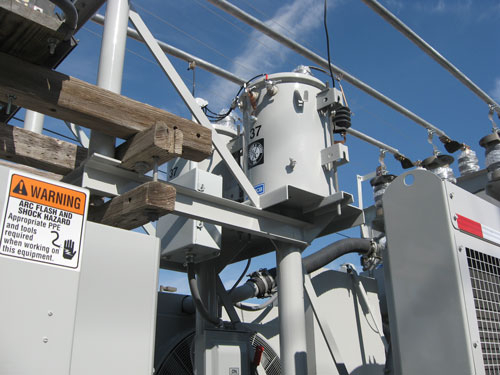 Capabilities
Repair
Recondition
Redesign
.5 – 500 KVA
35-kV class 200-kV BIL
Recondition and rewind units receive new mineral oil or FR3 fluid
New copper windings
New de-energized tap changer
High voltage bushing terminal caps and low voltage plating get sandblasted, painted and all gaskets are replaced
Coils go through a dehydration process for moisture reduction
IEEE/ANSI testing and design standards
Rebuilt critical stock available
Rectifier repair services available
Electrical tests include:
Transformer turns ratio (TTR)
Insulation resistance
Applied potential (hi-pot)
Induced potential (double induced)
Load, no-load test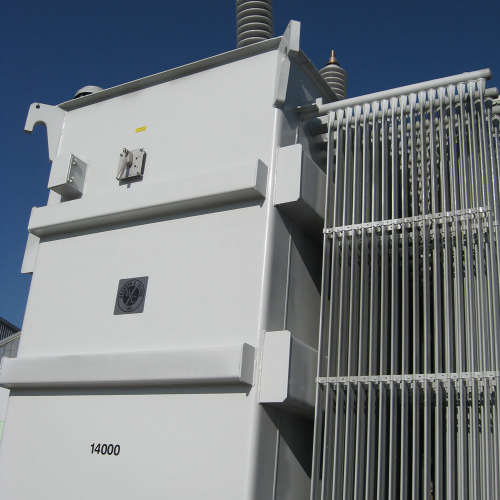 Capabilities
Repair
Recondition
Redesign
Rewind
Conventional capabilities: 30 MVA, 161 kV class, 350 kV BIL
Auto capabilities: 50 MVA, 161 kV, class 650 kV BIL
Coil construction layer, helical, disc
Hi-density insulation used for cylinders, barriers, blocks, key spacers and core insulation
Copper wire has either a dennision or a nomex insulation
Re-insulate core
Minor rebuild or a complete overall on load tap changer
Upgrade control components
Replace old conduit
Upgrade radiators to de-mountable style
Upgrade gauges and bushings
Core and coil are dehydrated for moisture reduction
All gaskets are replaced and radiator flange valves are re-packed
Tank and radiators get a new paint job and detail package
Brandon and Clark is capable of serving all your mobile transformer equipment needs. 
Repair, Recondition, Redesign and Rewind
30 MVA, 161 kV class, 350 kV BIL
IEEE/ANSI testing and standards
FR3 fluid and mineral oil
Install and upgrade equipment onto a new or existing trailer
Install bushings, lightning arrestors, gauges
New bus structure
Reclosers installation and repair
Potential transformers
Current transformers
Distribution transformers
Relay equipment
Battery charger
Nitrogen system
New copper windings
Electric motor repair and service
Fan motors repair
High quality polyurethane paint that is designed to prevent rust and corrosion
Doble testing available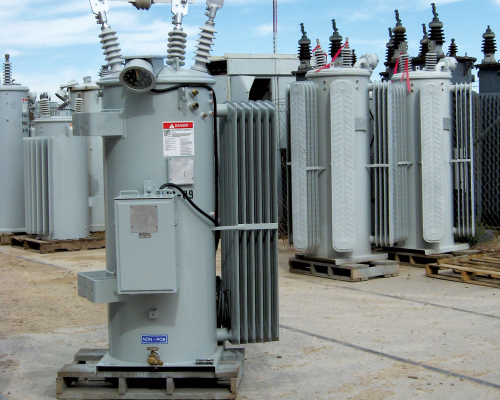 Capabilities
Repair
Recondition
Redesign
IEEE/ANSI testing and design standards
Cooper Authorized Service center
Units are refilled with FR3 fluid and mineral oil
New copper windings
Core/coil go through a dehydration process for moisture reduction
All new gaskets
Thorough inspection of tap changer mechanism
Control repair available
CRA upgrade kit available
Doble testing available
PT rewind available
Mail coil rewinds
VPI technology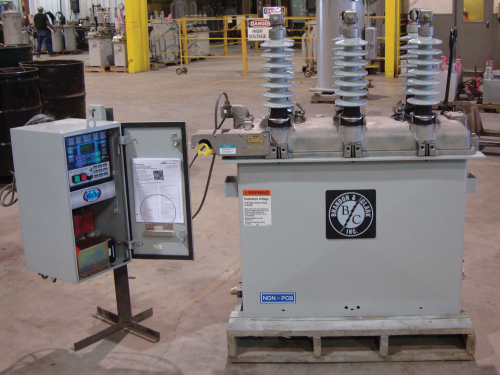 Regular recloser maintenance can help to preserve the reliability of your operations. 
Repair and Recondition
Amp redesign
Single and three phase
All new Cooper replacement parts
Failure analysis
IEEE/ANSI testing and design standards
Upgrade kits available
VPI technology
Phenix testing
All new gaskets
Liner inspection
All moving parts are checked for wear and tear, sticking, proper gaping for free moving operation.
Stationary contacts, trip coils and closing coil are inspected for cracks and wear and tear
Refilled with new mineral oil
Repaint and detailed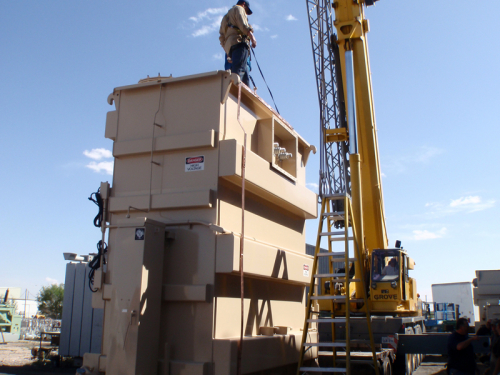 Reserve Auxiliary Transformer End-to-End Solutions:
Repair, Recondition, Rewind
Recommissioning services
In-Field testing and repair
Preventative maintenance service
Benefits of Repair vs New
"Will Fit" advantage
Connection points remain unchanged
Bushing heights remain unchanged
Reduce the risk of altering the impedance level
Quick turnaround time
Cost savings