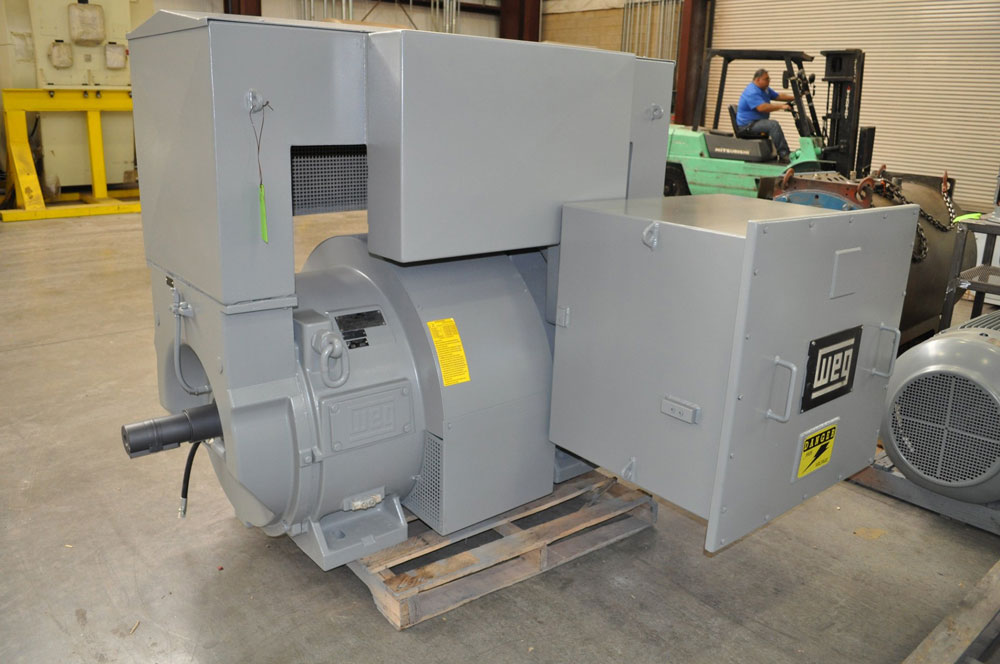 Trusted by Manufacturers for Repair and Service
Trusted by Manufacturers for Repair and Service
Brandon and Clark is an approved warranty service provider for:
Siemens Service Delivery Partner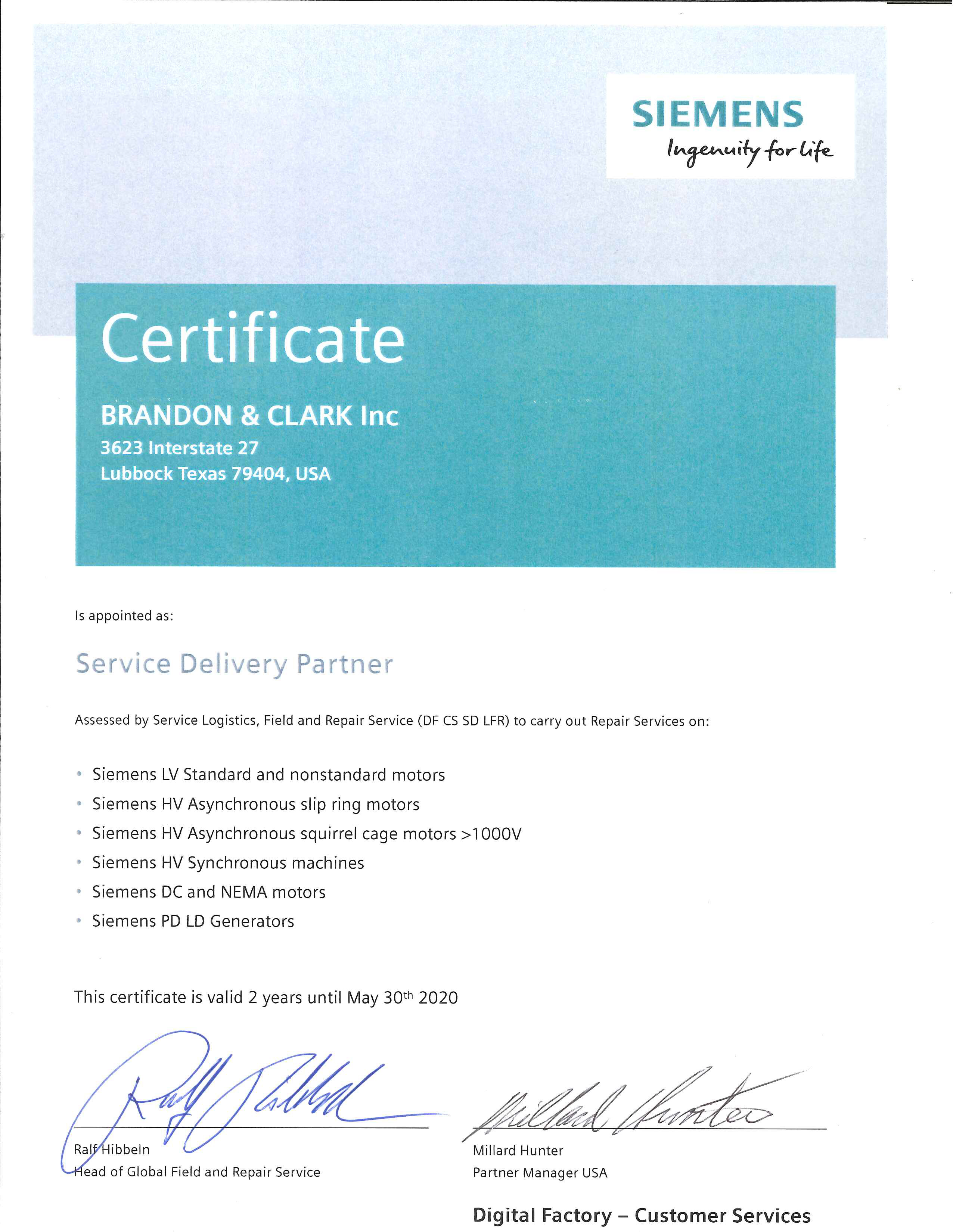 Your electric motor is an asset! It's the heartbeat of your system or process.
 Choosing a motor repair facility that is qualified for motor repair is one of the most important decisions you can make when caring for your equipment. Long lead times for repair or poor workmanship are just not acceptable when uptime and production are on the line.
Question is, how do you choose or qualify a repair facility? One way to qualify a facility is to listen to manufacturer's recommendations.
Brandon and Clark has been identified by Siemens, as one of their seven Approved Service Delivery Partners.
As it relates to Siemens, we are their partner for repair of:
Siemens LV Standard and Nonstandard Motors
HV Asynchronous slip ring motors
HV Asynchronous squirrel cage motors >1000V
HV Synchronous machines
DC and NEMA motors
Siemens PD LD Generators
Other Memberships, Associations, Accreditation and Certifications​​