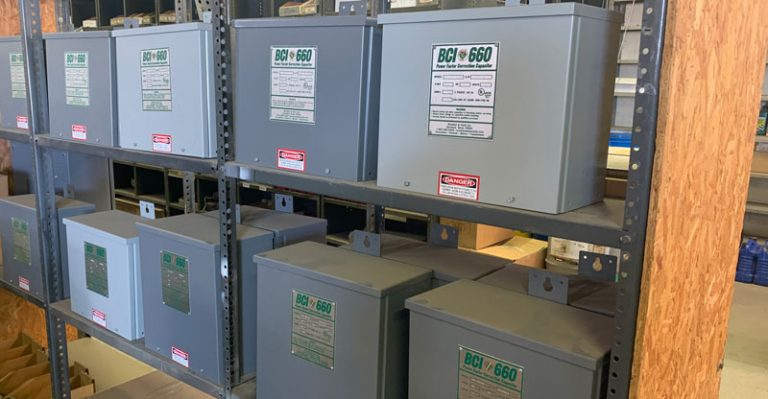 Low Power Factor is one of the leading causes of electrical system inefficiency.
Solution : BCI Power Factor Correction Capacitors
Proper application of BCI Power Factor Correction Capacitors can solve a variety of electrical system problems by correcting lagging power factor.
Lagging power factor problems are associated with a variety of inductive loads.
Induction motors
Transformers
Inductive loading
The BCI 660 Power Factor Correction Capacitor is enclosed in a NEMA 3R enclosure for installations requiring a weatherproof housing.
Each enclosure is pole mountable with conduit knockouts and a terminal block to simplify installation.
Avoid power factor penalties
Improve system capacity
Improve efficiency
Minimize line losses
Prevent voltage drops
Decrease infrastructure costs
Increased application flexibility and life expectancy
| HP | KVAR | Voltage |
| --- | --- | --- |
| 15 | 4 | 480 |
| 20 | 5 | 480 |
| 25 | 6 | 480 |
| 30 | 7 | 480 |
| 40 | 9 | 480 |
| 50 | 11 | 480 |
| 60 | 14 | 480 |
| 75 | 16 | 480 |
| 100 | 21 | 480 |
| 125 | 26 | 480 |
| 150 | 30 | 480 |
| 200 | 38 | 480 |
Electrical Specifications
Enclosure Specifications
Electrical Specifications
KVAR Range: 4-38 KVAR
HP Range: 15-200 hp
Maximum Voltage 480v, 3-phase, 60 Hz
Non-PCB oil filled capacitors
Enclosure Specifications