On-Site Support for your Air System Needs.
On-Site Routine Maintenance and Installation Services
Brandon and Clark performs a thorough analysis of your air system's equipment during each service call. Routine service is scheduled on a weekly, monthly, quarterly and annual basis that is in accordance with the manufacturer's recommendations.
On-Site Service Checklist
Detailed Equipment Record Keeping:
Discharge Temperature
Line Pressure
Sump Pressure
Oil Pressure
Oil Filter DP
Load/Unload
Amp Draw
Voltage
Dryer Dewpoint
Inspection:
Oil Levels
Air Filters
Control Systems
Control Panel
Inline Filtration
Tank Assembly
Pressure Relief Valve
Fan Assembly
Belts/Coupling
Air/Oil Leaks
Electrical Connections
Enclosure
Service Performed:
Change Oil
Change Oil Filters
Change Air Filters
Change Separator
Lube Motor Bearings
Drain Condensation
Oil Sample
Clean Aftercooler
Any other areas of observation or of concern is noted and then discussed with the customer to create an action plan.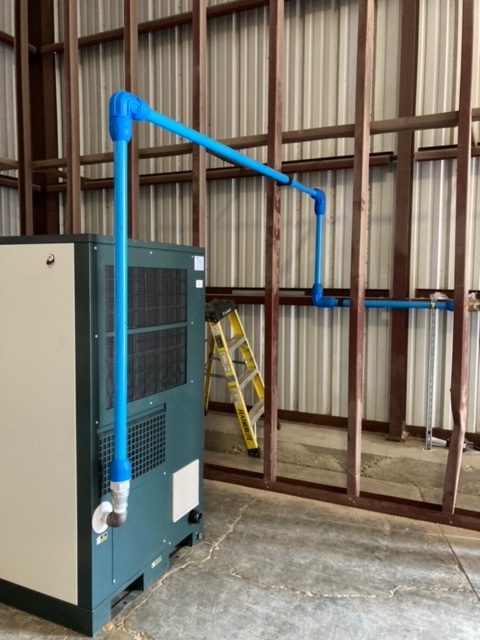 Air Piping Installation
You need an air piping system that is void of leaks and distributes air exactly where you need it with the desired amount of psi!
Look no further than the solution provided and installed by Brandon and Clark.
Fast Installation Time
Compression style fittings make installation simple
Aluminum piping is easy to cut and lift
O-ring seals ensure a leak free system
No gluing, threading, or soldering
Installs in half the time as some traditional methods
Diverse
Install in small shops to industrial plants
Connect to any existing piping system
Expand or modify the system with ease
Superior air quality
No corrosion in the pipe and fittings means longer tool life
Cools hot compressed air quickly for better filter performance
Energy Efficient
Smooth inner wall and free flowing fittings lower compressed air costs
Sealed connections means your compressor run time is less
Air Leak Detection Services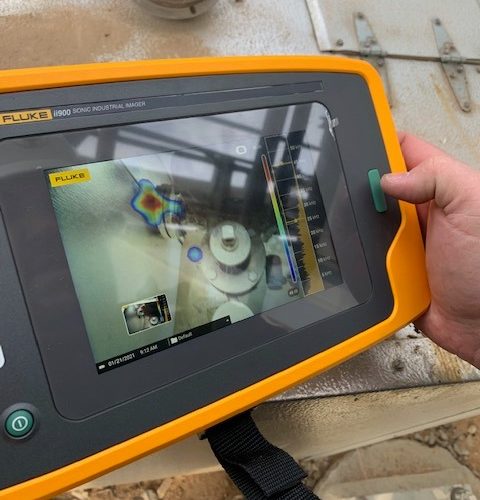 Chances are you are losing air somewhere within your plant or facility and air loss = money loss.  Performing an Air Audit will quantify exactly how much energy is being used while production is underway. Often times, these results can be astounding!
An air audit service provided by Brandon and Clark, will determine:
a baseline of energy use
peak and off peak usage in date and time format
Brandon and Clark will provide suggested changes to improve the efficiency and reduce costs
simulations within our auditing tool will tell you exactly the expected outcome if recommended changes are made and the expected payback time.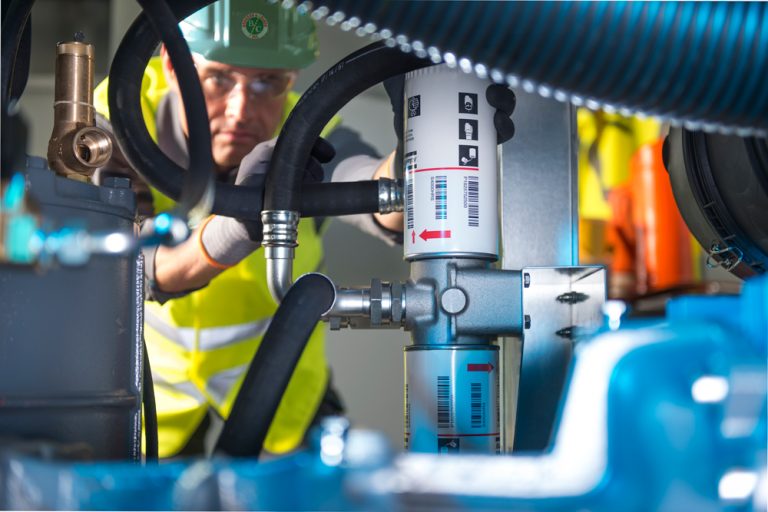 It's critical to keep dust and debris out of the internal components of your machine and the best way to do so is through routine oil and filter maintenance.
Good maintenance will ensure:
full life of the machine
prevent contamination – keep oil and air separate and clean
Brandon and Clark uses genuine replacement parts to service your machine. Doing so will help to maintain its warranty and we follow manufacturer guidelines for best maintenance practices.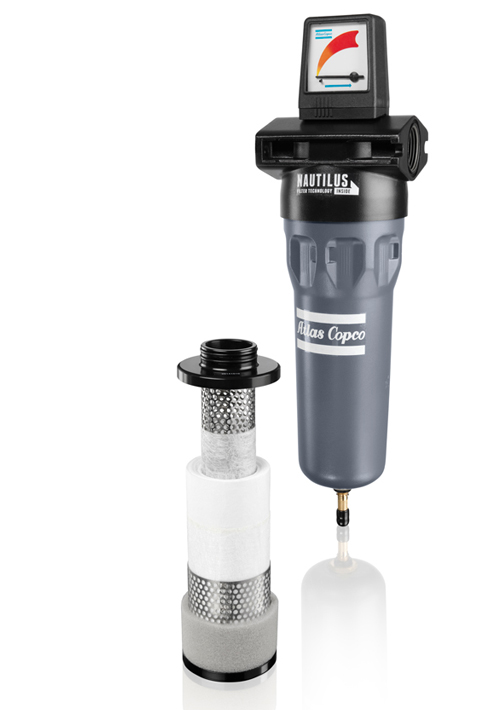 Atlas Copco's UD+ oil coalescing filters efficiently reduce oil aerosol, wet dust and water drops in your compressed air stream to protect your investment, equipment and processes. The UD+, combines two filtration steps (DD+ and PD+) into one, a unique technology to meet the high-quality requirements of diverse applications and provide ultimate energy savings.
Energy Savings
Small Footprint
Save Money
Pure Air
No Risk of Cracks in Filter Media
Request On-Site Compressed Air System Service