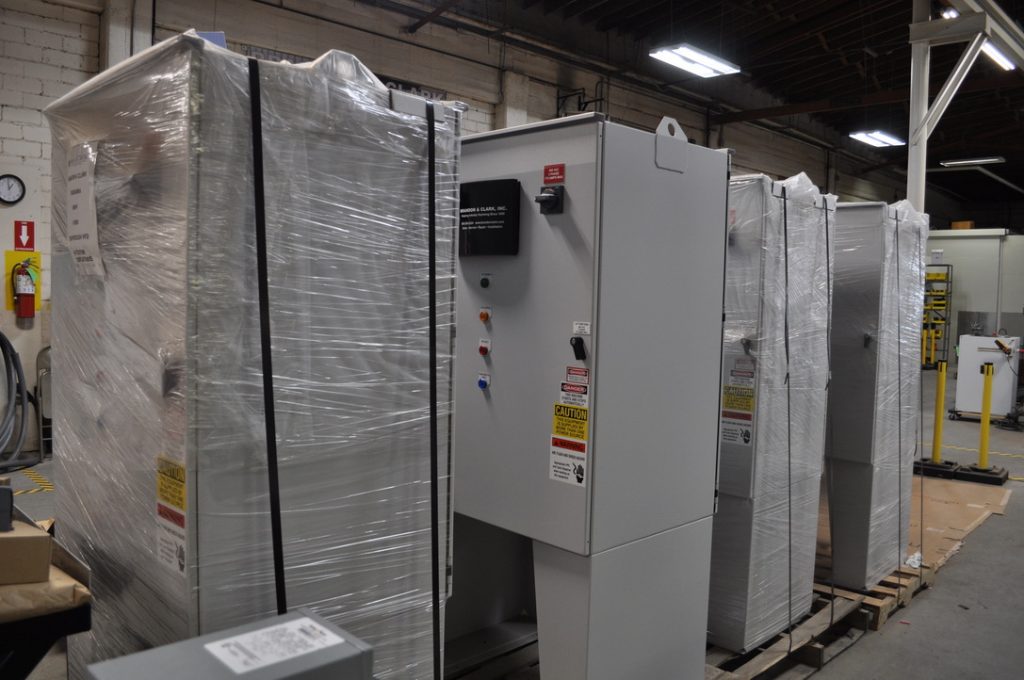 A Drive that was Designed with Your Bottom Line in Mind.
The Yaskawa U1000 seamlessly switches back and forth from operating in a motoring condition to a regenerative condition, thereby saving the energy instead of wasting it with bulky dynamic braking resistors.
In traditional Rod Pump / Pump Jack operations, the down stroke of the pump causes the electric motor driving it to over-speed creating a regenerative power that cannot pass through the VFD onto the power line and must be dealt with by either installing Dynamic Braking Resistors (DBR's) which dissipate the excess energy in the form of heat – Heat = Wasted Energy, or by installing a costly Active Front End Regenerative Drive.
Yaskawa's U1000 Matrix VFD technology eliminates the need for DBR's without the unnecessary expense of an Active Front End drive. The Matrix drive converts incoming AC power into Outgoing AC power without the use of a DC bus (lost efficiency) and switches seamlessly between motoring and generating allowing the regenerated power to flow back onto the power grid REDUCING ENERGY CONSUMPTION BY AN ESTIMATED 15% OVER A STANDARD 6 PULSE DRIVE WITH DBR'S. By eliminating the DBR's the repair/replacement costs associated with the DBRs themselves, further improving the overall return on the investment.
The Beam Pump Drive is a very low harmonic VFD that is IEEE 519 Compliant at the drive input terminals. What that means is it will not add ugly harmonics to your already stressed distribution system and, by replacing existing drives with the Beam Pump Drive you can actually reduce your total harmonic distortion significantly.
Even more, the Beam Pump Drive integrates with your existing pump off controller without the need for any custom hardware or software.
LET'S STOP YOUR BEAM PUMP DRIVE PROBLEMS AND START PUTTING MONEY BACK INTO YOUR POCKET.
About the Yaskawa U1000 Drive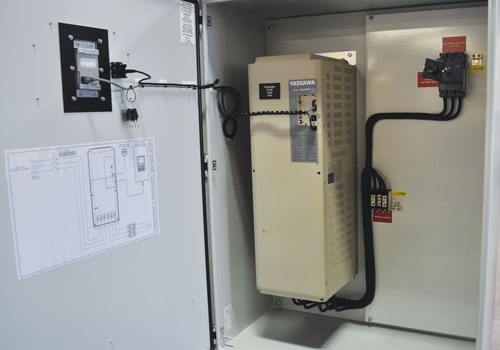 Standard sizes available in 50, 60, 75, 100hp with other HP available upon request
Regenerates on the down stroke putting power back on the line
AC to AC conversion with no DC bus
Compact design
Design eliminates the need for dynamic breaking resistors as well as the input line reactors and filters
Ultra-low harmonics
IEEE 519 compliant at the drive input terminals
Eliminates the need for DBR's without the unnecessary expense of an active front end drive.
Features and Benefits of the Beam Pump Drive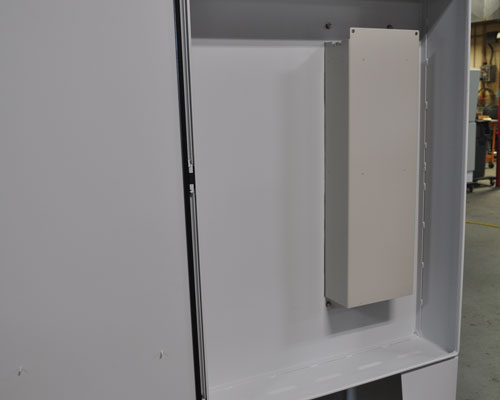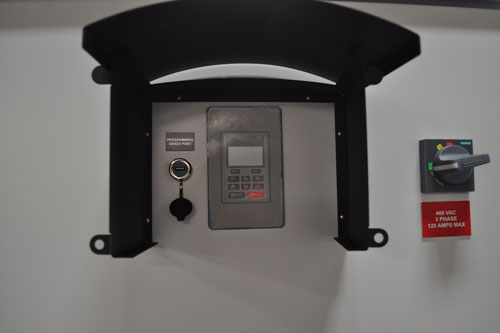 Features and Benefits
Can integrate with any existing pump off controller
PLC controller option and HMI panels available upon request
Industrial network communication options:

Ethernet / IP / DeviceNet
Pro Net / Pro Bus
Modbus TCP / RTU
EtherCAT
Separate Back Access Panel
Limits outside contaminants in the drive compartment
Allows easy access to back of drive for maintenance
Heat sink drive mounted into a separate compartment = cooler operating drive
Collapsible Shade Canopy
Protects the keypad from direct sunlight, making the screen easier to read
Keeps rain and dust out
USB Access Point
Plug in your laptop to download data
Ready to Start? Let's Talk!