Siemens TIA Portal - Teamwork Makes the Machine Work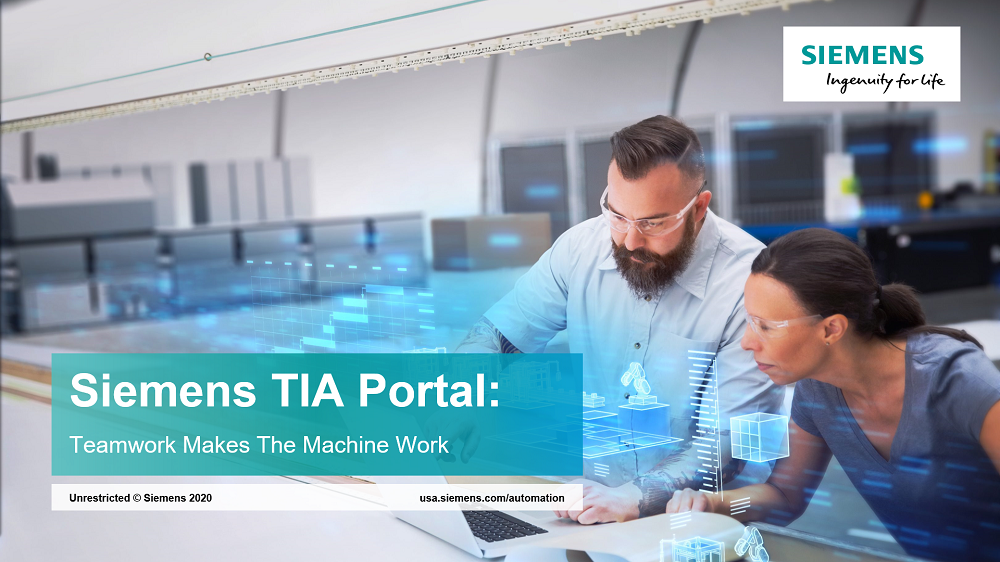 Brandon & Clark, a globally certified SIEMENS Service Partner and a motors, controls and automation distributor, invites you to join us for a 90-minute guided introduction to multiuser and team engineering within the Totally Integrated Automation (TIA) Portal.
Webinar Introduction:
Sometimes two heads are better than one. This can be especially true for complex automation tasks, where multiple programmers are needed to efficiently engineer a complete solution.
Join Siemens for a 90-minute guided, live introduction to multiuser and team engineering inside the Totally Integrated Automation (TIA) Portal. New and experienced users to Siemens automation products, will learn a basic, best practices approach to developing and deploying TIA Portal solutions in a team environment.
Presenter: Siemens Factory Automation Specialist
What You Will Learn
Learn how to easily enable multiuser projects from a local machine or a remote project server.
Understand how to take advantage of the TIA Portal's project server functionality to provide revision control to both individual programmers and those working in a team.
Discover how remote, physically distant engineers can collaborate on projects effectively and securely.
Gain insight how to structure your TIA Portal project to be able to maximize the functionality, flexibility and capabilities of the multiuser environment and project server.
Event Details
Where:
Online / Webinar
When:
Thursday, August 6, 2020
1:00pm – 2:30pm (CST)
Cost: FREE
Registration:  Zoom Link
If you have questions, please contact us!
E-mail: madavis@brandonclark.com
Attn: Mark Davis
Phone: 817-900-8137
Be Sure to List Brandon and Clark as your Preferred Automation Distributor!