Brandon & Clark, Inc. was founded as a service company. Service is at the core of who we are and what we do.  We take great pride in knowing that we are able to be a part of the success of our customers by enabling them to keep downtime to a minimum.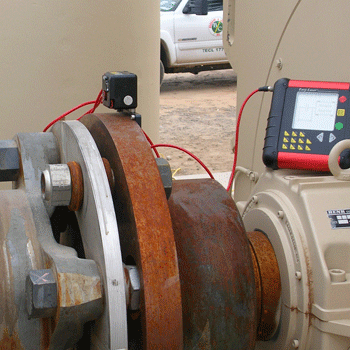 Preventative Services
Brandon & Clark, Inc. helps you to maximize uptime by offering services that helps to keep your equipment running at its best.
Our preventative services include:
vibration analysis
laser alignment
PdMA testing
oil analysis for transformer and air compressors
These services can get to the root cause of equipment problems and more importantly prevent equipment failure.
Preventative services can be scheduled monthly, quarterly or annually as seen fit for your particular piece of equipment. Ask us to learn more about service contracts.
Emergency Services
Understanding that industry does not close in the evening or on the weekend, Brandon and Clark maintains a manager on call with the required support staff 24-hours per day, 7 days per week, 52 weeks per year at all locations.
Transporation
Brandon and Clark, Inc. maintains a rolling stock of over 90 vehicles and trailers including 3 tractor trailers to provide expedited pick-up and delivery services. Many of our vehicles are equipped with boom lifts to make loading and unloading more convenient for you.