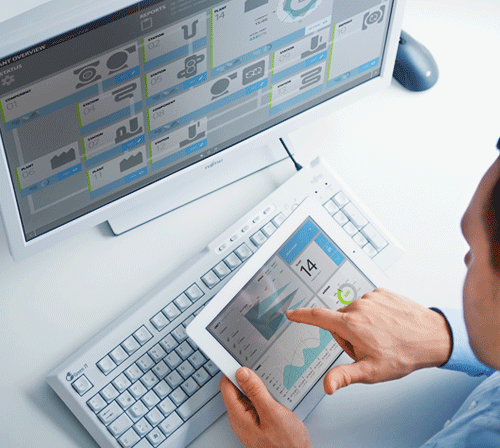 SCADA stands for Supervisory Control and Data Acquisition.
SCADA is not an "off the shelf" product or technology, it is an application whose function is to monitor and control remote equipment and facilities.  A SCADA system is capable of collecting, storing and returning valuable information critical to the decision making process.
SCADA's primary functions:
Data acquisition
Data communication
Data presentation
Control
It is crucial you stay informed about your system or process' condition at all times!
Typical Applications:
Oil and gas
Manufacturing
Power generation and distribution
Water and wastewater
Transportation systems
Building automation
Food and beverage
… and OTHERS!
Here is an Example of how SCADA can be used within the Water Industry:
Water filtration plants
Wastewater treatment plants
Wastewater collection systems
Stormwater management facilities
Water distribution systems
Pump stations
Sewer diversions
Water irrigation systems
Weather monitoring
Remote Access and Control Application Example:
Provide continued operational control of the facilities in the event of a facility evacuation from any other facility.
Provide support staff with remote access to process control system for troubleshooting and maintenance.
Provide view-only access to process monitoring system for external end-users.