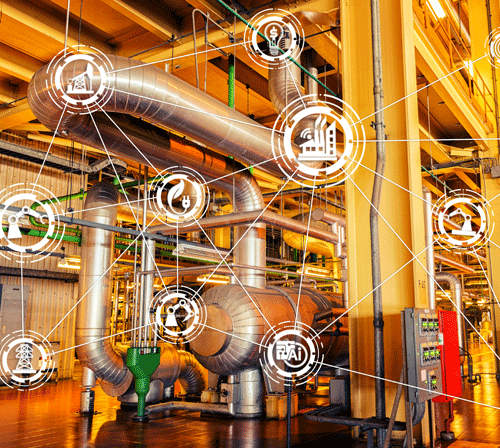 At its most basic, the definition of Process Control is: actively changing the process based on monitoring results.
"Changes" to a process includes (but is not limited to):
Running
Stopping
Filling
Lifting
Pressing
Pushing
Pulling
… and So Much More!
A system taking advantage of it's full process control opportunities lends itself to:
scalability
availability
engineering efficiency
safety and security
product lifecycle management
Connecting Your Process with Our Comprehensive Controls and Automation Product Offering Equals a System that is More Efficient, Reliable and Safe.
Scalability
Brandon and Clark offers the Siemens SIMATIC PCS 7, an architecture that is designed so that instrumentation and control can be expanded or reconfigured at any time if there is an increase in capacity or changes to the processes technology.
The automation performance can be most favorably matched to the plant/unit's requirements.
Availability
The plant environment can be a harsh one, the SIMATIC PC 7 is designed for rough industrial use and for redundant configurations.  Redundancy can be individualized for each architecture level, controller, fieldbus and I/O and the SIMATIC PC 7 supports all the usual communication protocols.  The system's availability can be kept at a high level through continuous monitoring of all automation components.
Efficient Engineering
Engineering time can be shortened by great lengths with the Siemens SIMATIC PCS 7. Their finely tuned tools with graphical editing functions make engineering the automation functions easy.  Safety applications and technological functions of the automation project can be created with a cause and effect matrix without needing any programming skills.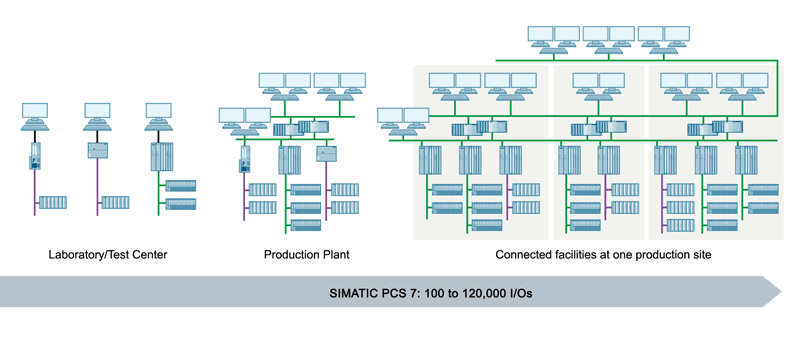 Safety and Security
Safety in the process industry means both safety for people, the environment and plant as well as data security and protection against unauthorized access to information. SIMATIC PCS 7 has sophisticated concepts for all aspects.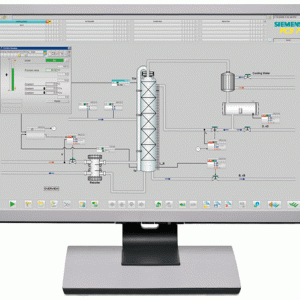 Product Lifecycle Management
Plants in the process industry usually live longer than the control systems used for automation and often survive several industrial PC system generations. The use of standard IT components require frequent upgrades and security updates.
The SIMATIC PCS 7 Management Console supports inventory listing of the SIMATIC PCS 7 hardware and software components as well as centralized management of software revision levels for all stations of SIMATIC PCS 7 system by the system. This enables fast analysis and targeted replacement and update actions.
The supportive SIMATIC PCS 7 Lifecycle Services ensure the operation and serviceability of the control system over the entire lifecycle of the plant while protecting investments. They enable predictable maintenance costs and cost-effective modernization.