GHS VSD+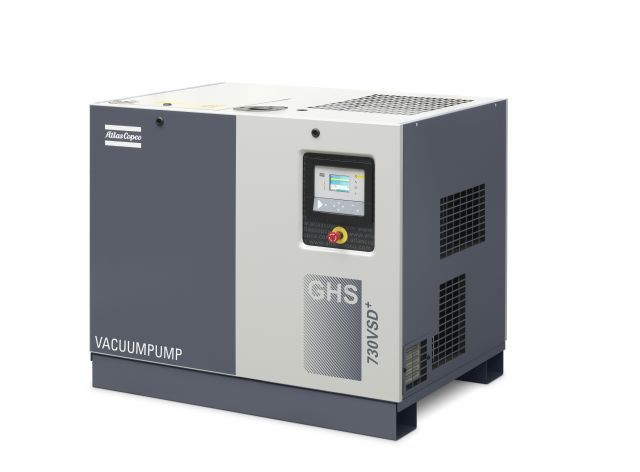 The GHS VSD+ Series is a new range of highly efficient, intelligent vacuum pumps with Variable Speed Drive (VSD) from Atlas Copco. Based on the well-known and durable plug-and-play design principles of Atlas Copco compressors, these vacuum pumps have been designed by vacuum engineers to deliver peak performance at operating pressures commonly found in industrial applications.
Features and Benefits
Energy savings of around 50% A state-of-the-art technology, variable speed drive (VSD) and innovative motor design combine to produce a leap forward in efficiency to dramatically reduce lifecycle costs.
Significantly better performance against benchmarked oil-sealed and dry vane vacuum pump.
Quiet operation – Noise levels are around half that of comparable technologies.
Sustainable productivity due to built-in efficiency. Conforms to energy management and environmental commitments according to ISO 50001/14001.
Reduced environmental impact due to ultra-high oil retention at all operating pressures – from ultimate pressure to atmospheric pressure.
GV 630-4800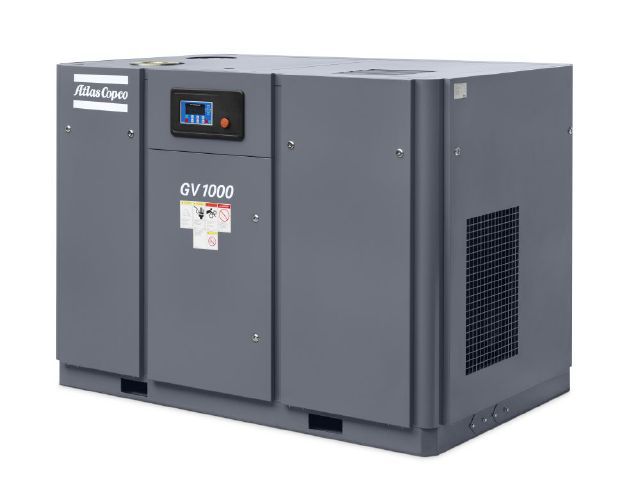 Atlas Copco's oil-sealed rotary screw vacuum pumps bring reliable, efficient rough vacuum to the general industry. The GV 630-4800 combines a robust oil-sealed rotary screw technology with Atlas Copco's advanced screw element design. Oil-sealed rotary screw vacuum pumps are particularly efficient in the operating pressure range between 1 mbar(a) to 500 mbar(a). That means the GV is ideal for applications such as printing, canning, plastics, electronics, packaging, bottling and similar industries.
Features and Benefits
High reliability.
Oil-sealed technology offers wear-free, robust operation.
Reliable, oversized motors and efficient oil-mist separation ensures durable operation.