Installation Service
Aluminum Piping System and Black Pipe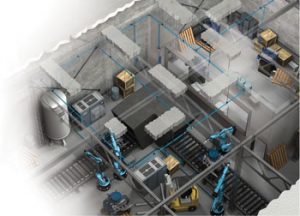 Industries Served
Automotive Service and Body Shop
Construction
Food and Beverage
Granite Fabrication
Laundry and Dry Cleaning
Manufacturing
Medical
Oil and Gas
Printing
Woodworking
Preventative Maintenance
Air Audits
Leak Detection and Audits
Energy Studies
System Sizing
Equipment Services
Preventative Maintenance Services Contracts
Emergency Services
OEM and Aftermarket Parts and Oil Options
Real Time and Historical Data Trending
Reliability and Life Cost Analysis
Service Checklist
Brandon and Clark performs a thorough analysis during each service call. Service is scheduled on a weekly, monthly, quarterly and annual basis.
Our Service Checklist Includes:
Discharge Temperature
Line Pressure
Sump Pressure
Oil Pressure
Oil Filter DP
Load/Unload
Amp Draw
Voltage
Dryer Dewpoint
Oil Levels
Air Filters
Control Systems
Control Panel
Inline Filtration
Tank Assembly
Pressure Relief Valve
Fan Assembly
Belts/Coupling
Air/Oil Leaks
Electrical Connections
Enclosure
Change Oil
Change Oil Filters
Change Air Filters
Change Separator
Lube Motor Bearings
Drain Condensation
Oil Sample
Clean Aftercooler
Any other areas of observation or of concern is noted and then discussed with the customer to create an action plan.