Simple SWD Management. Anytime. Anywhere.
Fluid Logistics Systems (FLS) from Brandon and Clark, Inc. gives you the security and control you need with the efficiency you want to achieve at your salt water disposal, fresh water, or brine stations.
Our system uses time-tested, industry standard automation equipment to ensure your stations operate safely and at their peak performance. With decades of experience in industrial automation, you can trust that our control system will keep you up and running without the need of on-site personnel.
Our system helps to solve and prevent many problems such as: costly spills, truck run offs, incorrect or poor data collection, bottlenecks at the station, and tampering or load inaccuracy.
Driver Interface Panel
Brandon and Clark's Driver Interface panel is comprised of a custom panel and software that will automate record keeping, level sensing and access control at your salt water disposal, fresh water or brine station.
Lease Operations Panel
Brandon and Clark's Lease Operations Panel is a custom control panel that takes care of your locations operations. This panel automates starting and stopping all pumps and notifying operators via text or email of any station alarms.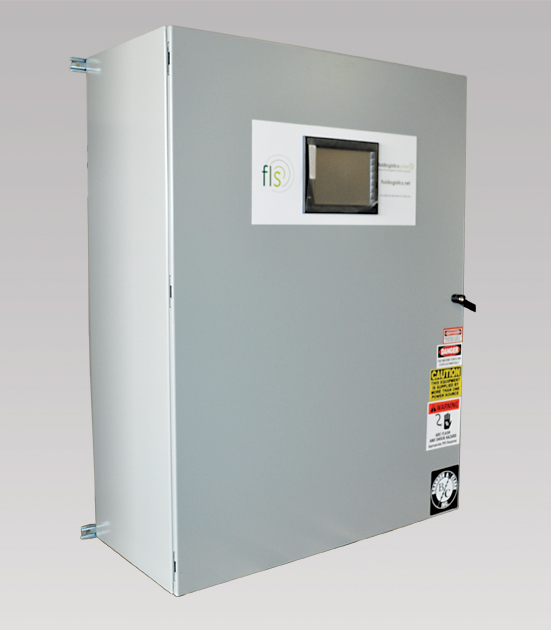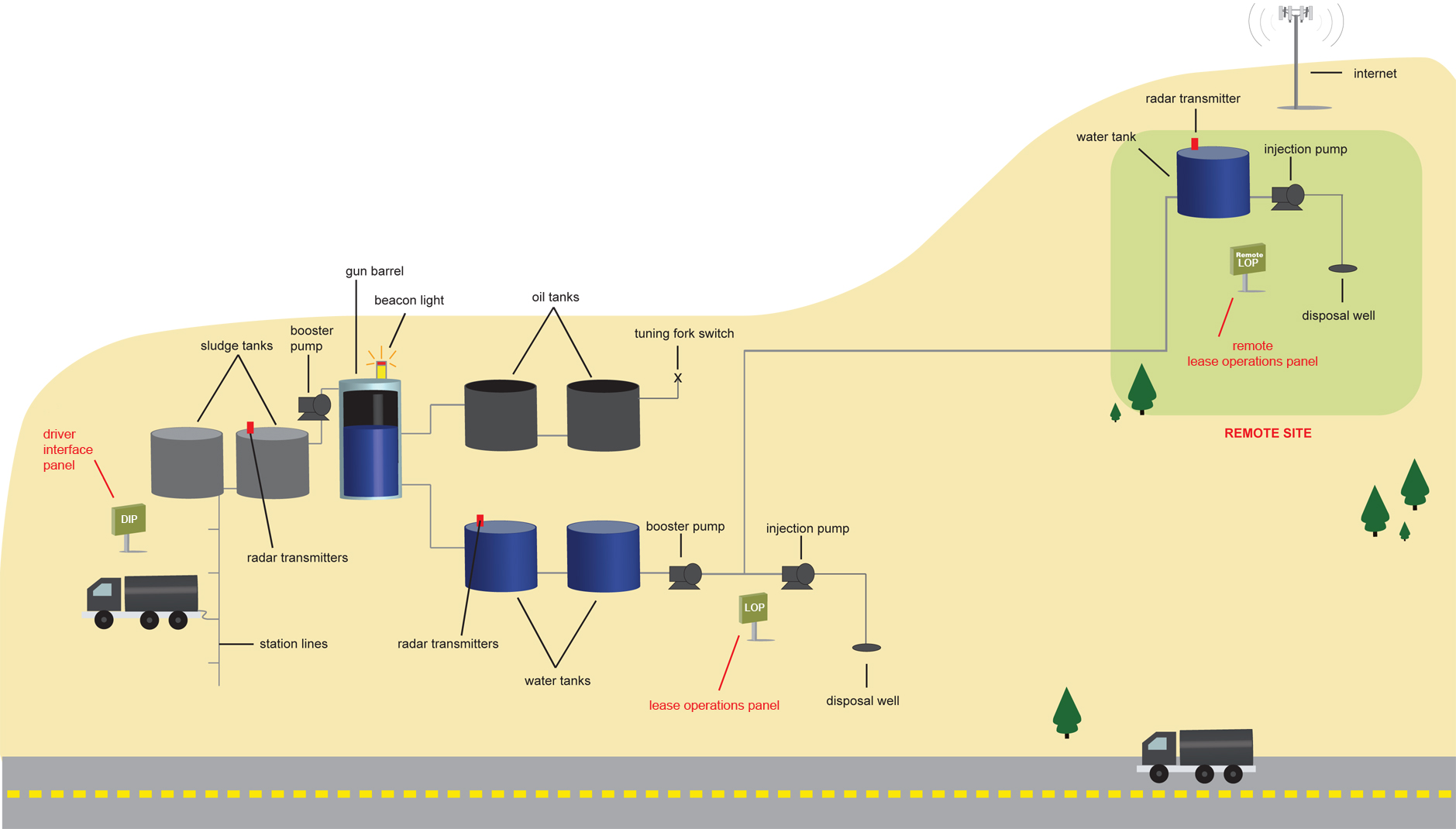 Site Access Control. 8 Simple Steps
Look for beacon light

Driver will look for a non-flashing beacon light. If light is NOT flashing, driver can proceed

Swipe RFID card

Swipe card across the FLS panel

If approved, proceed

If card is approved, screen will activate and go to the next screen

Enter Information

Enter info prompted by the screen
Connect to line

Driver will connect to station line

Press start

Drive will press start

Begin unloading

The driver will have 25 minutes to process the load. Driver can press stop to end the transaction or it will time-out.

Data is recorded

Transaction is complete and the data is recorded and available online
Protecting Your Station.
Radar Transmitters
Radar transmitters play an important roll in the safety and profitability of your SWD station. Radars will indicate when fluid levels are safe. If levels are high, the SACS/OCS panels will not allow additional fluid to enter the tanks and will either turn on the booster and positive displacement pumps to transfer the fluid to the appropriate tanks or to the disposal well or the whole system can be shut down until the appropriate action can take place.
Cameras
Cameras can also play a big roll in the safety and profitability of your station. If you should have anyone intentionally harming your station, you will have proof of their misdeed. Cameras are strategically placed at the entry and exit points of your station site to capture the truck's license plate and company name. A camera can also be located over the control panel so a clear view of who is entering data into the panel is captured. With 6 gigabytes of data storage, all the data captured is time and date stamped and can be set to record continuously or in 15 frames/minute increments giving you the peace of mind of knowing who is doing what at your station.
Why we prefer radar transmitters
With all the leveling sensors on the market, why radar transmitters? Radars are superior to the other sensors due to their accuracy. Head switches and pressure transmitters only weigh fluid and do not measure the volume of the liquid in the tanks and therefore their accuracy is questionable. Ultrasonic sensors are also not accurate because their readings can be distorted by vapors.
Though unseen, as a backup measure, our system utilizes tuning forks along with the radar, so that if the radar should fail, the system will still alert you of any potential problems.
Putting the system to work for you.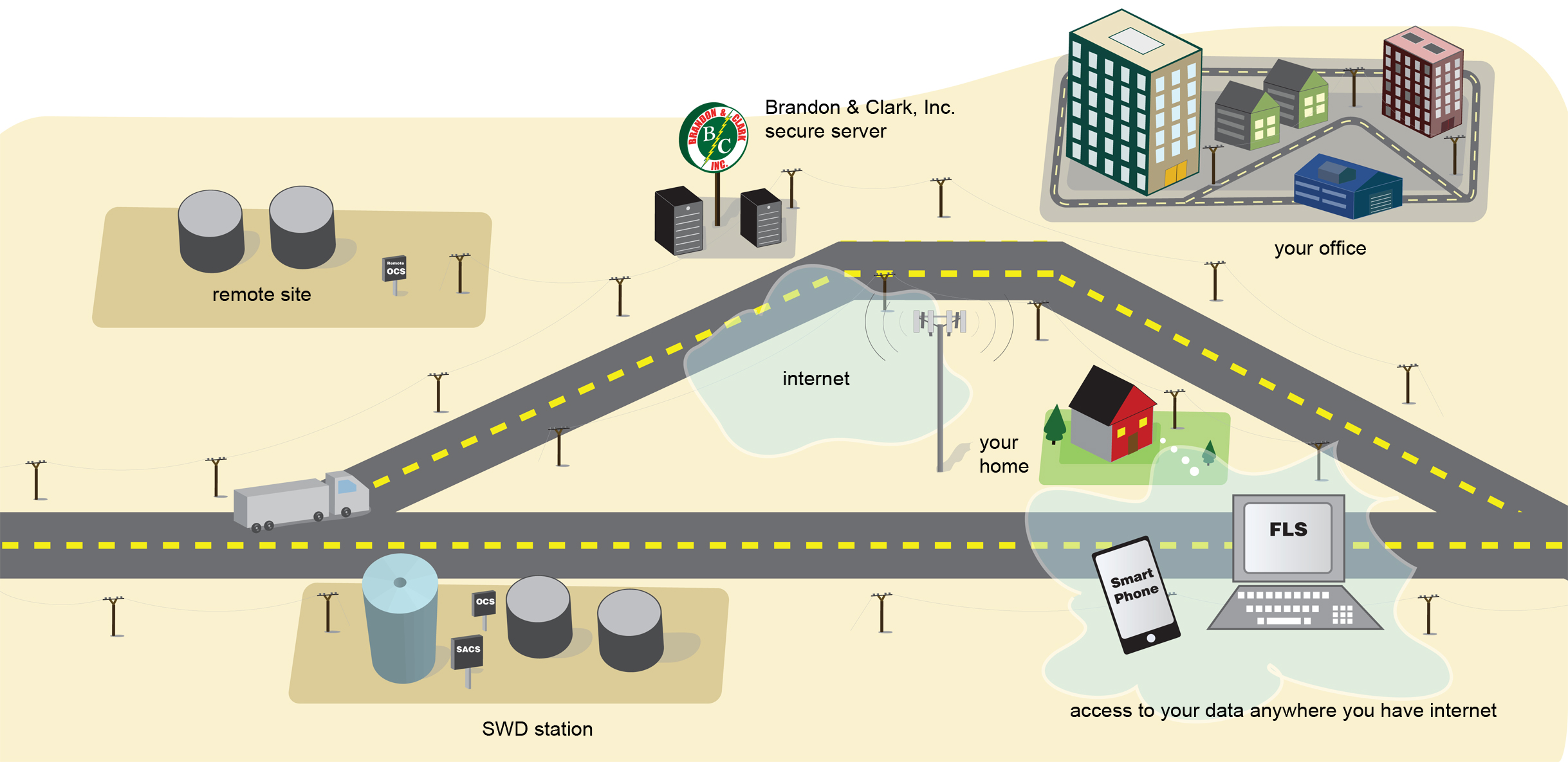 Access Control
With the FLS System, you are in complete control of who is using your station. Our system utilizes RFID cards which allows you so much more flexibility and reliability than the traditional PIN code system.
Card Management
Cards are assigned to individual customers.
Each card is unique and cannot be copied. If a card was scanned at your site, that card was present.
No more PIN numbers being shared or written on the side of your control panel.
Enable/Disable individual cards or entire customers at any time from any computer, tablet or smart phone.
Record Keeping
The daunting task of record keeping has been simplified with our system. There is no longer a need for paper tickets and all that entails such as jammed paper, running out of paper or ink, deciphering bad handwriting, or people not turning in their tickets.
Our system
Records every transaction:

Date
Start/End time
Amount entered

Downloads transactions in real time
In secure with backup measures in place
Customize how you want to sort/view the data:

Customer
Station
Card
Date

No more entering transactions into an accounting software by hand, saving you valuable time to do other important tasks
Support
Should any problems or concerns arise, our knowledgeable staff can solve most problems over the phone via our secure internet connection to your station site. Brandon and Clark, Inc. maintains a manager on call with the required support staff, 24/7.
Security
Brandon and Clark, Inc. equips its panels with a robust, enterprise level security system, ensuring that your data is safe, backed up and always available to you and only you. We can also provide a camera system to capture all activity at your site. No more wondering who caused a spill or damaged your equipment.
Always open for business
In an industry that never sleeps, we understand how critical it is for your station to be open around the clock. We also understand that manning every station is cost prohibitive, therefore, our system eliminates the need for on-site personnel. Your station is open when you want it to be.
No longer are the days of watching trucks drive by your station in the evening to your competition because you are closed. You will be able to increase the numbers of trucks coming to your station and in turn increase the money in your pocket.
Avoid costly spills
We all know the importance of making sure spills are prevented. Not only is it costly to remediate and the fees high, but as good stewards of the environment it's important to protect our natural resources.
When used with reliable tank level sensors, the FLS system automatically shuts down the fluid receiving system until tank levels are lowered to a safe level.
Increase the Bottom line
As in every business venture, the bottom line is what's most important. Our system helps to increase the efficiency of your station and in turn increase your profits.
We put profit in your pocket
By being open 24/7, that allows more trucks to dispose at your station earning you more money.
Preventing spills saves you thousands of dollars in fees.
Stations are unmanned, saving you overhead expenses.
Time spent inputting and deciphering paper tickets are eliminated, allowing personnel to focus on other tasks.
A more efficient station allows for growth and expansion, positioning yourself for exponential income possibilities.